Milwaukee Area Chiropractor for Sciatica Treatment
How to Treat Sciatic Nerve Pain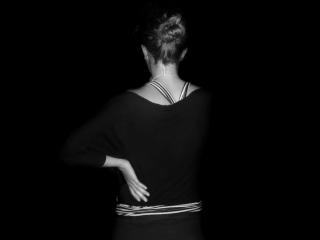 The sciatic nerve is the largest in the body. It's extremely complex, stretching from the bottom of the spinal cord through your pelvis, hips, buttocks, legs and feet. Patients with sciatic nerve pain typically experience weakness and instability on one side of the body, often concentrated in the leg and lower back. Depending on the severity of sciatic nerve compression, pain levels can range from slight, occasional irritation to constant, debilitating pain.
Sciatica chiropractic care is the recommended primary treatment for sciatic nerve pain. Seeking sciatica chiropractic treatment as soon as possible can eliminate the need for surgery or invasive therapy. The most common symptom of sciatica is lower back pain that extends to sciatica symptoms in the hip. If you are experiencing any of the following sciatica pain symptoms, contact Koch Chiropractic near Milwaukee:
Lower back pain
Buttock pain
Hip discomfort or pain
Pain, numbness or weakness in legs or feet
Pins and needles/tingling sensations
Difficulty moving the leg
Shooting pains
What causes Sciatica
Dr. Koch is an experienced Milwaukee chiropractor for sciatica treatment. He conducts a careful assessment to determine the cause of your sciatic pain. Possible causes of sciatic nerve pain include:
Bone spurs
Degenerative discs
Disc misalignment
Pressure associated with pregnancy
Sciatic nerve pain can also be caused by trauma to the lumbar spine. This is a common injury for athletes who participate in contact sports. Combined with sciatica chiropractic adjustments, sciatic pain can often be reduced with low-impact exercises such as walking or swimming.
Dr. Koch is an avid athlete himself. He's always happy to share tips on proper form, sciatica stretches and exercises to help prevent injury and accelerate the healing process.
Sciatica Treatment near Milwaukee
Chiropractic care is the safest primary treatment for sciatic nerve pain. After evaluating the cause of your sciatic pain, Dr. Koch performs gentle spinal decompression therapy to relieve the pressure of your vertebrae on the sciatic nerve. These sciatica chiropractic adjustments realign your vertebrae to the correct position and reduce pain. He can also perform spinal massage therapy to increase range of motion and enhance body function. Many of Dr. Koch's Milwaukee chiropractic patients experience sciatica pain relief in as little as one appointment.
Koch chiropractic provides sciatica relief throughout Southeast Wisconsin, including: Tippecanoe, St. Francis, Bay View, Oak Creek, Milwaukee, Cudahy, Greendale, Wauwatosa, & Greenfield.
Get relief from sciatic nerve pain – contact an experienced sciatica chiropractor in Cudahy to schedule your appointment.