Chiropractic Physical Exam in Southeast Wisconsin
What to Expect at Your Chiropractic Exam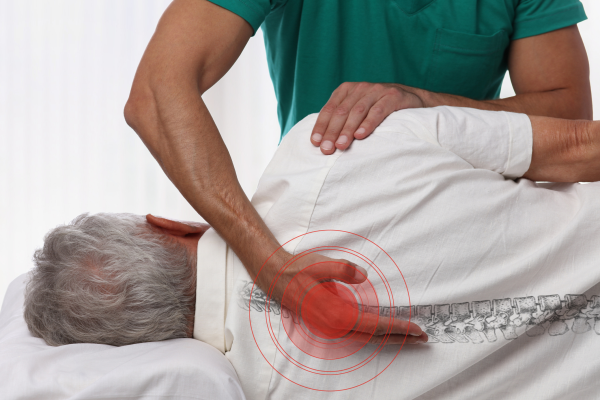 A thorough chiropractic physical examination is the first step in helping you get the right care for your problem. An exam will help determine what parts of the spine to adjust. It also reveals any underlying conditions or fractures that would discourage any adjustments.
A chiropractic physical includes palpation, a range-of-motion check and an orthopedic and neurological test.
Palpation: The chiropractor will feel your spine to look for areas that are stuck or out of alignment. Tender spots reveal parts of the spine that are not functioning correctly.
Range of motion: To check your spine's range of motion, we'll have you move your neck around to check for imbalances. If you can turn your head 90 degrees to the right, but only 50 degrees to left—we'll know something isn't right.
Orthopedic and neurological test: This exam will check the function of your joints and nerves. We will get further information about what's wrong and what's needed to get you pain relief.
Learning more about your spine and how it moves better prepares us for your chiropractic adjustment. The information gathered allows us to create a chiropractic treatment plan specifically catered to you.
We have experience treating:
We've had great success alleviating all types of pain. Tell us what hurts and allow us to fix it. From lower back pain to a bad ankle and everything in between, we care about your pain relief.
From our office in Cudahy, Koch Chiropractic provides chiropractic physical exams for patients throughout Southeast Wisconsin, including Tippecanoe, St. Francis, Bay View, South Milwaukee, Oak Creek, Milwaukee, Greendale, Greenfield and the surrounding areas.