Tippecanoe
Tippecanoe Milwaukee Chiropractor Helps New Patients
There is absolutely no reason to be nervous, anxious, or scared before your trip to the chiropractor. While you may experience some general discomfort from certain adjustments, the services are pain free and you feel much better after your session is done.
A chiropractic visit to a reputable office, like that of Dr. Koch chiropractic, can be a pleasant experience that leaves you feeling energetic, happy, and free of all your once crippling pain. Dr. Koch has dedicated his life to helping his patients with pain management, and his years of experience in the chiropractic arts allows him to perform professional adjustments in a painless and efficient manner.
Dr. Koch and his many, documented cases of patient success are both direct proof that chiropractic medicine really does work. It is an all-natural, non-narcotic, long lasting approach to pain relief and skeletal health that has helped many Southeast Wisconsin obtain a higher quality of living.

Eliminate Pain with Chiropractic Care from Tippecanoe Milwaukee Chiropractor
Chiropractic medicine, so long as it is performed by a properly trained, reputable doctor with years of field experience, has been scientifically proven to help reduce and in some cases eliminate severe pain entirely.
Chiropractic medicine works by meticulously aligning the spine and the body's musculoskeletal structure back to its natural position. This way your body can naturally heal itself through increased circulation, increased mobility which brings about quicker recovery, and restores strength.
While chiropractic medicine can be a miracle, sometimes it's not always the correct course of treatment. Unfortunately invasive surgeries and prescription medications are a better alternative, which is why Dr. Koch promises to never solicit you out of services you don't need. During his initial consultation, Dr. Koch thoroughly and meticulously examines your body to determine if spinal manipulation is right for you. Patient well-being is Dr. Koch's number one concern, and unlike other chiropractors Dr. Koch will never perform unnecessary adjustments simply to draw a check.
What can Chiropractic Medicine Treat?
Many people are taught to believe that chiropractic medicine is only intended to treat back and spinal problems. However, this could not be any farther from the truth. Medical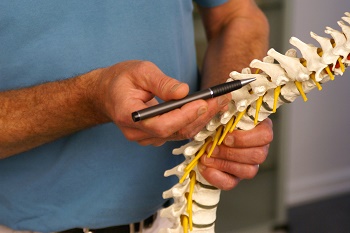 research has proven that chiropractic treatments can benefit many common medical conditions where pharmaceuticals and invasive surgery simple cannot. Dr. Koch provides chiropractic care for Tippecanoe patients experiencing:
If you're sick of exhausting your options for pain relief, setting up a consultation with Dr. Koch cannot hurt. Dr. Koch continues to keep up to date on the latest procedures, research, and techniques in chiropractic medicine. Modern advances allow him to treat your pain in ways that have never been available before!
Tippecanoe Milwaukee Chiropractor Accepts Insurance
Living with pain because you can't afford treatment is now a thing of the past. Dr. Koch is a Tippecanoe chiropractor who accepts insurance plans to help you afford the care you need when you need it. He accepts most major Wisconsin insurance plans, including:
Private Insurance
And more!
Don't let crippling pain interfere with your life a second longer - contact Koch Chiropractic to schedule an appointment with the best Tippecanoe Milwaukee chiropractor.
Drive south on S Pine Ave toward E Howard Ave
Turn left at the 1st cross street onto E Howard Ave
Turn right to merge onto WI-794 S
Use the right lane to turn right onto WI-794 S/S Pennsylvania Ave
Turn right and arrive at Koch Chiropractic:
5133 S Pennsylvania Ave
Cudahy, WI 53110