Bay View
Choose Koch's Chiropractic for Head to Toe Relief
Dr. Koch specializes in chiropractic and natural pain relief treatment for Bay View and the surrounding areas in South Milwaukee. Many Milwaukee residents are discovering the benefits chiropractic care offers for back pain, neck pain, foot pain, and other ailments.
Many of Dr. Koch's clients have been lifetime sufferers of chronic pain and find our natural, non-narcotic approach to pain relief to effectively alleviate discomfort and symptoms associated with excruciating body pain, sports-related trauma, or chronic pain. Modern medical research shows the many benefits of regular spinal adjustments and spinal manipulation therapy.
Periodic spinal adjustments can be used to alleviate a wide variety of disorders and conditions, including:
The longer you sit around waiting for your pain to go away, the less likely it will. Act now and call Dr. Koch.

Benefits of Regular Chiropractic Adjustments for Athletes
An avid marathon runner himself, Dr. Koch understands the type of stress rigorous athletic activity can place on one's body. Typical sports injuries are notoriously painful, and without proper treatment, your athletic career can be cut dramatically short. Regular spinal adjustments and spinal manipulation therapy can help to increase movement, circulation, and dramatically lower levels of unwanted pain.
By adding chiropractic adjustments into your athletic training regiment, not only are you ensuring your body is fit and healthy long-term, you are also preparing your bones,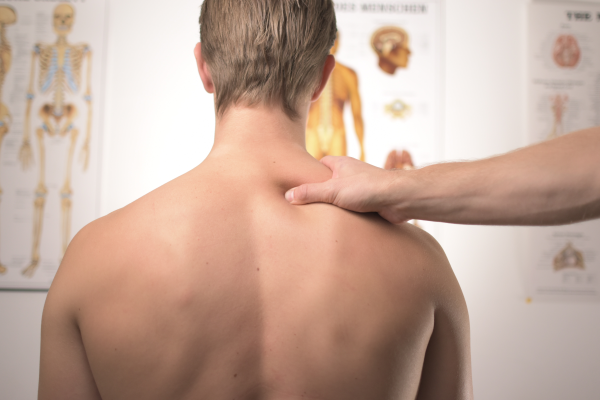 muscles, and skeletal system to perform at peak levels.
The Best Bay View and South Shore Chiropractor
Here at Koch chiropractic, we value our patients and work closely with each and every one to develop a unique pain relief or prevention plan fit for your physical needs.
Dr. Koch is a Bay View Milwaukee Chiropractor who accepts most major Wisconsin insurance plans like Medicaid, Medicare, and Badgercare Plus. No one should have to live in chronic pain, that's why we work out affordable payment options for those with no insurance or who need low-cost chiropractor services. It is our goal to provide Milwaukee residents with all of the wonderful benefits chiropractic care gives. We take pride in what we do, and promise to never solicit treatments you don't need. We strive to offer the best chiropractor services in Milwaukee. Our work is rooted in medical science and our commitment is to helping you achieve pain relief. At Koch's Chiropractic, your health is always our number 1 goal.
Contact Koch Chiropractic to schedule an appointment with the best Bay View Milwaukee chiropractor.
Take S Clement Ave and E Oaklahoma Ave to WI-794 S
Turn left onto WI-794 S
Continue on WI-794 S/S Pennsylvania Ave
Arrive at Koch Chiropractic:
5133 S. Pennsylvania Ave, Suite 103
Cudahy, WI 53110