The Best Cigna Chiropractor in Cudahy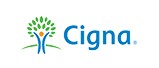 Chiropractor Accepts Cigna Insurance
Don't just deal with your upper back pain, Sciatica nerve pain, whiplash or other discomforts. Schedule an appointment for affordable chiropractic care at Koch Chiropractic. Dr. Koch is a Milwaukee County Cigna insurance chiropractor that will help you get the care you need.
Koch Chiropractic accepts Cigna insurance for patients in Cudahy, St. Francis, Milwaukee, Oak Creek, Franklin and beyond.
Does Cigna Cover Chiropractic Care?
Cigna chiropractic care is availble for patients when it is medically necessary and the following conditions are met:
Diagnosis of a neuromusculoskeletal condition that may be relieved by standard chiropractic treatment
A licensced chiropractor is chosen to perform the chiropractic treatments
Be sure to identify if your treatment is medically necessary. Your insurance provider can give you more information on coverage requirements.
Don't have insurance? Koch Chiropractic can still provide the treatment you need. Give us a call to discuss financing and payment plans we offer.
Contact our Cigna Chiropractor in Milwaukee County to schedule your appointment now.