Milwaukee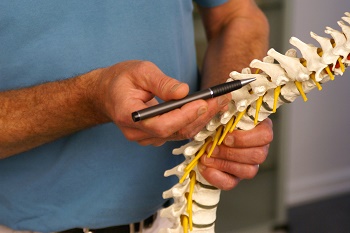 Milwaukee Chiropractor Provides Natural Pain Relief Treatment
Dr. Koch is dedicated to providing natural, full body chiropractic adjustments for Milwaukee patients to alleviate back pain, whiplash, sciatica, and other severe pain.
New scientific research illuminates the effectiveness of chiropractic medicine. With an increasing dependency on opiate-based painkillers in Wisconsin, many long-term pain patients are seeking safer pain relief alternatives.
Alleviate Back Pain with Spinal Adjustments from Your Milwaukee Chiropractor
There is no need to endure the devastating consequences of daily back pain. Dr. Koch is an experienced chiropractor who can do what many Wisconsin medical doctors can't: properly align your body to its natural state and eliminate unwanted back problems. Learn firsthand how a basic spinal adjustment can improve your life when you contact Dr. Koch, Milwaukee's best chiropractor.

Many of Dr. Koch's Milwaukee patients notice dramatic pain relief after just a few adjustments. Dr. Koch stays up to date with the newest advances in chiropractic medicine to provide you with the most effective innovative chiropractic care.
Milwaukee Chiropractic Care Can Improve Your Quality of Life
Dr. Koch has undergone extensive schooling and field training in order to treat patients safely and effectively. At Koch Chiropractic, we don't just pop a few bones and send you on your way. We are committed to finding and treating the source of your pain to significantly improve your quality of life.
Testimonial from a Satisfied Milwaukee Back Pain Patient

Dr. Koch is wonderful. He helped me get pain free from sciatica nerve pain. I suffered for years but after 6 weeks of seeing him I feel free of pain. He is very professional and knowledgeable. I don't usually leave reviews but because I'm so amazed by the results after seeing him I had to let everyone know.
--LeShauna Williams
Milwaukee chiropractors practice a hands-on, natural treatments including: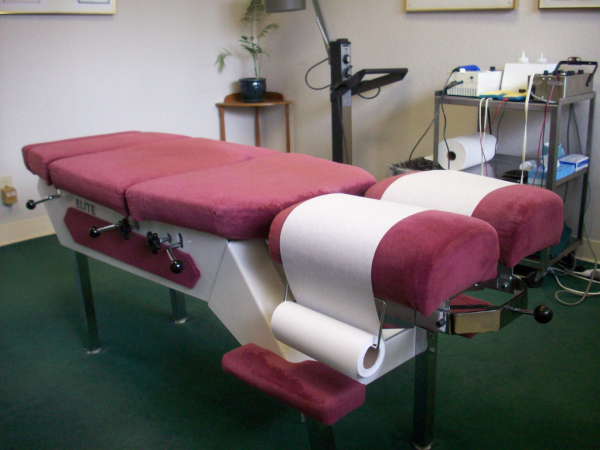 Spinal Adjustments

Physical Examinations
Spinal Manipulation
Chiropractic Therapy
Chiropractors perform a wide array of tasks outside of simple spinal adjustments. With Chiropractic medicine continuously expanding with new discoveries and approaches, Dr. Koch provides the chiropractic care you need to live pain-free.
Koch Chiropractic Accepts Medicare and Medicaid
Dr. Koch knows chiropractic care eliminates a wide variety of common pains and helps Milwaukee patients feel better than they have in years. Unlike other Milwaukee chiropractors whose number one concern is to make a quick profit, Koch Chiropractic is dedicated to healing your pain in the most efficient and affordable way possible.
Don't let payment and insurance concerns prevent you from getting the pain relief treatments you need. Dr. Koch is able to accept a number of major Wisconsin insurance plans, including Medicare, Medicaid, and BadgerCare Plus! Even if you need no insurance chiropractic, Koch Chiropractic is more than willing to work with you to develop an affordable payment option to fit your financial situation.
A Milwaukee Chiropractor Accepting the Following Insurance Plans:
A visit to a Milwaukee chiropractor should not be a luxury reserved for the wealthy and those with fantastic insurance. Dr. Koch believes his services should be affordable to all
patients in drastic need of relief so they can live a happy and productive life.

Milwaukee Chiropractic Care Relieves Severe Back Pain
While Dr. Koch can treat headaches, whiplash, herniated discs, and a collection of other conditions, the majority of Dr. Koch's clients set up consultations as a result of severe and debilitating back pain. Using his extensive knowledge of the inner workings of the human spine and how proper alignment impacts the human body, Dr. Koch is able to reduce (and in many cases even completely eliminate) all areas of back pain.
Many of Dr. Koch's Milwaukee patients notice how dramatically better they feel in just a few sessions. Dr. Koch helps treat all types of spinal-related back pain without the use of dangerous surgical procedures or prescription drugs. We highly recommend setting up a free consultation appointment for Dr. Koch to evaluate your back pain and explain the best treatment options for you.
Contact Koch Chiropractic to schedule your appointment with the best Milwaukee chiropractor.
Get on I-794 E
Continue to Cudahy
Continue on WI-794 S/S Pennsylvania Ave
Arrive at Koch Chiropractic:
5133 S. Pennsylvania Ave. Suite 103
Cudahy, WI 53110