Dr. Koch, Cudahy Chiropractor, Biography
Cudahy Chiropractor Treats Chronic Back Pain Patients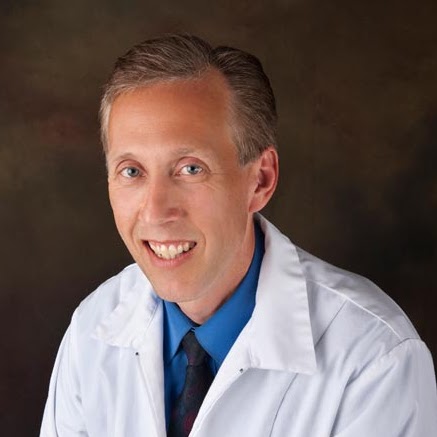 Dr. Koch has helped Southeastern Wisconsin and Northern Illinois residents with his knowledge of the chiropractic arts for over 30 years now. Through hard work and dedication to his patinet's health he has built his highly successful chiropractic services in Cudahy, Wisconsin.
Dr. Koch uses his unique talents to help people of all ages with their aches, pains, and even debilitating injuries. His outstanding reputations, exceptional patient feedback, and sheer number of overall years in servitude, speak for the effectiveness of not only Dr. Koch's work, but for the miracles of chiropractic medicine. However, success did not miraculously appear for Dr. Koch overnight. It was a long and winding road of tedious study, continuing education, and trial and error that led to the success that he has now.
Dr. Koch's Education, Certification and Awards
After attending UWM for three years, Dr. Koch would transfer to the prestigious National University of Health Sciences in Lombard, Illinois, where he finished his bachelor's degree in human biology. Eventually, he received his Doctorate of Chiropractic Medicine through the National University of Healthy Science's program two years later.
Unlike other doctors who choose their profession for the prestige, academic recognition, or money, Dr. Koch chose chiropractic medicine because of the benefits he received from it during his youth. It was because of this that he recognized chiropractic medicine's ability to give people a greater quality of life. This knowledge combined with his natural born desire to help others made chiropractic medicine an easy choice. Dr. Koch continues to expand his knowledge in the field, and later he would become a member of both the Wisconsin Chiropractic Association, and Chiropractic Society of Wisconsin.
Personal Interests, Community Involvement and Marathons
Dr. Koch has not limited his personal merits to just his classroom achievements or the success of his practice. Rather than devote his already limited time to advancing his career and personal desires, he saw just how necessary it was to be an avid leader within the community. In addition to serving as a member of the Cudahy Chamber of Commerce, Dr. Koch is an all-around, devout philanthropist. As an avid long distance-runner he is constantly using his passion to take part in nationwide in marathons and other events for charity. He also collects annual donations for the Hunger Task Force, and utilizes every opportunity he can within the local community to help those in need.
Contact Dr. Koch Chiropractor today to schedule an appointment!