Cudahy chiropractor accepts United Medical Resources insurance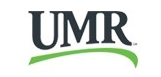 Koch Chiropractic makes it easy and affordable for Milwaukee County patients to receive long-term pain relief for headaches, middle back pain, neck pain and other discomforts. Dr. Koch is a Cudahy chiropractor accepting United Medical Resources insurance to help you get the relief you need. Don't let pain hold you back – schedule your appointment at Koch Chiropractic.

Contact Koch Chiropractic in Milwaukee County to set up your appointment today.