Cudahy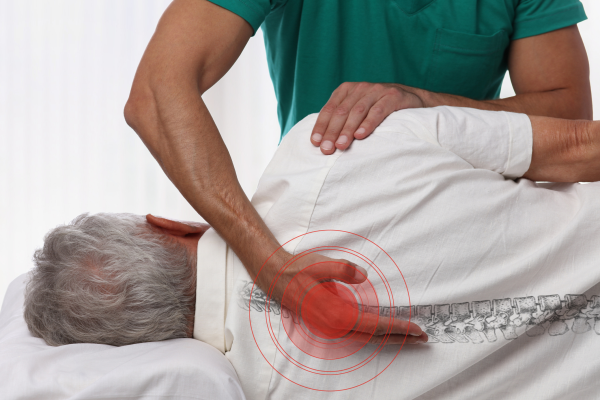 Cudahy Chiropractor Performs Spinal Adjustments
Head west toward S Kingan Ave
Turn left at the 1st cross street onto S Kingan Ave
Turn rightat the 1st cross street onto E Layton Ave (Pass by Advance Auto Parts)
Turn Left onto S Pensylvania Ave
Turn right and arrive at Koch Chiropractic:
5133 S. Pennsylvania Ave. Suite 103
Cudahy, WI 53110
Koch Chiropractic is located near Genreal Mitchell Aiprort (MKE) and just off I-794.
Dr. Koch serves patients in Cudahy and the Milwaukee area with his expert chiropractic services and spinal adjustments. Dr. Koch Chiropractic seeks to provide all patients with pain relief and an overall better quality of life.
With his extensive knowledge of chiropractic care, Dr. Koch is experienced in relieving a wide variety of different aches, pains and conditions.
Cudahy Chiropractic Adjustments Help Relieve Pain from:
Fast-Acting Pain Relief from Cudahy Chiropractor
Why go through the daily trouble of dealing with debilitating pain in your back, neck, or extremities when you can start finding a solution with just a few chiropractic appointments? Dr. Koch is a skilled chiropractor, and after a few chiropractic treatments, you may find yourself experiencing more pain relief than you ever imagined.
Cudahy Chiropractor Testimonial from a Chronic Pain Patient

I have been going to Dr. Koch for several years now. I have always had a great experience. The doctor is friendly and so is the office staff.
--Andy Hall
Don't let the plague of never-ending pain prevent you from doing what you enjoy any longer. Explore what the miracles of chiropractic medicine can do for you. When you set up a consultation with Dr. Koch, he will work with you to create the best treatment plan for you. Koch Chiropractic promises to never solicit services you don't need. We seek to help you find affordable pain management solutions.
Payment and Insurance Options for Cudahy Chiropractic Treatments
Many back pain patients are often deterred by the exorbitant costs of other Wisconsin chiropractors. Unlike other Milwaukee chiropractors, Dr. Koch accepts most major Wisconsin insurance plans, including Medicare, BadgerCare and Medicaid. In addition, he will gladly work out affordable payment plans and explain program options to assist you with treatment costs. At Koch Chiropractic, we are dedicated to helping you get the pain relief you need, so we work with your financial situation to provide the chiropractic care you deserve.
Dr. Koch Chiropractic Accepts the Following Wisconsin Insurance Plans:
Private Insurance
And more!
Contact Dr. Koch Chiropractic today to start your path to pain relief!
If cost is a concern of yous, bear in mind simple chiropractic adjustments can save you a fortune compared risky, invasive surgeries and pricey prescription medications. Compared to expensive surgery, overpriced pharmaceuticals, and other remedies, the costs associated with Dr. Koch's professional chiropractic services are minimal. We work with you to develop affordable payment options for the care you need. If cost is not your concern, Koch Chiropractor also accepts those with no insurance as well.
Cudahy Pregnancy Chiropractor
For the most part, seeing a chiropractor during pregnancy is safe. It's not recommended if you're experiencing vaginal bleeding, placenta previa or abruption, ectopic pregnancy, or toxemia. Chiropractors are trained to help pregnant women in lower back, mid-back, or joint pain. There are techniques they use that won't put pressure on the abdomen. They can also show you effective stretches to relieve tension or discomfort. Call Koch Chiropractic today to help alleviate your painful pregnancy.