South Milwaukee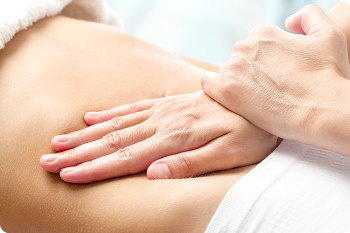 Certified South Milwaukee and South Shore Chiropractor
Head north on 10th Ave toward Milwaukee Ave
Continue onto N Chicago Ave
Turn left onto E Rawson Ave
Turn right onto Nicholson Ave/S Pennsylvania Ave
Continue straight to stay on S Pennsylvania Ave
Make a U-Turn
Turn right and arrive at Koch Chiropractic:
5133 S Pennsylvania Ave Suite 103
Cudahy, WI 53110
The practice is located near General Mitchell Airport in Milwaukee, which is just off of I-794.
Dr. Koch is a South Milwaukee chiropractor who assesses the source of your pain and treats the cause to give you long-term relief from a range of different ailments and conditions, including:
As the understanding of chiropractic medicine continues to progress, medical techniques and procedures continue to improve as well.
In recent years advancement in chiropractic medicine has been exponential, and Dr. Koch continues to keep up to date on all of the latest news, research, and training. This is what makes him an expert in his field, and his dedication is unparalleled to that of any other chiropractor in the Milwaukee and Southeast Wisconsin area.
Master Chiropractor Provides Pain Relief from Whiplash & Sciatica
Here at Koch Chiropractic, we understand the agony and discomfort that back pain, traumatic injury, and all other related conditions can bring about.
This is why Dr. Koch custom designs your chiropractic treatment to coincide with whatever issues you may be experiencing. Other chiropractors perform general adjustments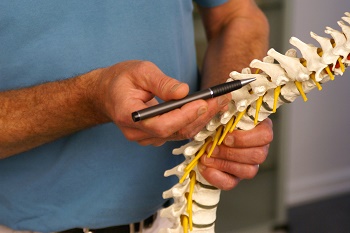 with the hope that you may or may not experience some form of relief. However, Dr. Koch treats your pain at its source, and seeks to provide you with a LONG TERM PAIN SOLUTION.
We consult with all of our clients, and determine if chiropractic medicine is the right option for you. We promise to never solicit any services you don't need, as your health and wellbeing is our number one concern. Appointments and walk-ins are accepted.
Chiropractor Accepting State Insurance
To make your chiropractic care even more affordable, Dr. Koch is a accepts insurance plans. Some of the insurance plans accepted are Anthem, Medicaid, Medicare, and more! If you have no insurance and aren't worried about cost, Koch Chiropractic is open for all.
The Benefits of Regular Chiropractic Care in South Milwaukee
Many people do not realize that regular chiropractic adjustments performed by a reputable chiropractor can actually improve their overall quality of life. Chiropractic adjustments are proven to improve posture, offer pain relief, decrease headaches, lower stress, and more. Periodic adjustments have even been show to lower blood pressure. You may be surprised by the many different ways that Dr. Koch helps you live a healthy and productive lifestyle.
Pregnancy Chiropractic
Pregnancy can bring about a lot of pain, especially mid-back pain, so seeing a chiropractor can be really beneficial. Some of the benefits include having a healthier pregnancy, less nausea, reduction in labor and delivery time, pain relief, and prevention of a cesarean delivery. Discuss with your health care provider if chiropractic care could be right for you.
Contact Koch Chiropractic to schedule your appointment with the best South Milwaukee chiropractor.