Cudahy Chiropractor with Experience and Passion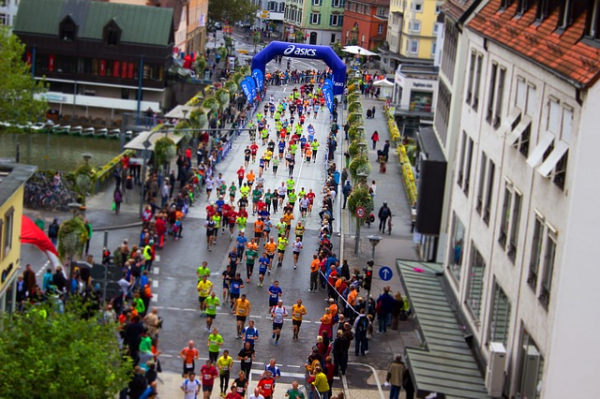 Dr. Kenneth Koch has been in practice for 27 years. He became interested in Chiropractics because of the benefits he received while in his youth. Dr. Koch enjoys being able to help people fix their pain and feel confident in the results. He earned his Bachelors of Science Degree in Human Biology and a Chiropractic Degree at National University of Health Science in Lombard, IL in 1984. He then went on to become a member of the Wisconsin Chiropractic Association, Chiropractic Society of Wisconsin, and a member of the Cudahy Chamber of Commerce. You can find Dr. Koch's full biography online now.

Dr. Koch is passionate about Chiropractic and human comfort and well-being, and is constantly staying up to date with the latest and most advanced techniques such as cervical and lumbar decompression, active release techniques, ultrasound, electro-stim, and spinal and extremity manipulation. Dr. Koch is always interested in the latest and the most effective techniques and is sure to use the best-choice treatments for your specific case.
Cudahy Chiropractor Specializes in Back Pain Relief
Dr. Koch's number one goal is to use his knowledge to give back to the community. He embraces the core value of service, and continually gives back to various organizations and participates in many charitable marathons. Here at Koch Chiropractic, we understand the mental and physical handicaps that chronic back pain can place on your quality of life. Invasive surgeries and the use of strong opiates often do more harm than good, and the benefits of chiropractic medicine are frequently underestimated.
Dr. Koach seeks to deliver a more natural, non-pharmaceutical solution to back pain relief for the Wisconsin area. If you currently experiencing debilitating back pain, experience discomfort from whiplash, have chronic headaches, or any other bodily aches and discomfort it may be time for you to experience that miracle that a skilled Wisconsin chiropractor can bring to your life. Our impressive record of patient satisfaction speaks for itself, and we strive to provide a customer service experience that our competitors simply can't compete with. Don't let back pain interfere with your everyday life a second longer, and set up a consultation with Dr. Koch today.
Wisconsin Chiropractic Specialists Relieves Pain
Many people neglect to consider chiropractors for pain relief services. It is commonly misconstrued that chiropractors are "quack" doctors, but this could not be any farther from the truth. It has been scientifically proven that chiropractic services can alleviate, if not cure body aches and ailments including:
Chiropractic is a cheaper, completely natural, non-narcotic approach to pain relief and an overall healthier lifestyle. Dr. Koch has tremendously helped a great deal of Wisconsin residents with their daily aches and pains, and has improved their quality of life overall.
Keeping up with your Cudahy Chiropractor
Ken Koch is an avid long distance runner, having run numerous marathons and trained in minimalistic running. He began running in 2001, BEFORE the current running craze, gaining a strong interest fast. He enjoys running with his daughter who is now a collegiate athlete, and loves to help and motivate. Ken helps suggest training schedules and methods to other athletes and beginning runners, aiding in their success as well as his own.
Ken recently ran in the Lakefront Marathon in Milwaukee (October 2013 as well as 2012) and excitingly finished with a time to qualify for the Boston Marathon in 2014. Dr. Koch is now training hard to compete in the Boston Marathon, which will take place on April 21, 2014.
2014 Boston Marathon
Dr. Koch participated in the Boston Marathon on April 21, 2014 – a run unlike any he'd seen before. With the highest runner turnout in almost 20 years, this Boston Marathon lost none of the upbeat disposition of the past. On the contrary – the tragedy of last year's marathon seemed to charge the runners and spectators with a kind of defiant joyfulness. People were cheering on the runners all while chanting U-S-A.
Dr. Koch ran alongside the famous Team Hoyt for a time – that team consists of Rick Hoyt, who has cerebral palsy, and his father Dick Hoyt, who pushes his son's wheelchair the entire length of the marathon. He still completed the race in less than 3 hours.
Cudahy Chiropractor Qualified for the 2015 Boston Marathon
Dr. Koch is excited to announce he has qualified and will be participating in the 2015 Boston Marathon. The Boston Marathon is certainly a one-of-a-kind running experience. The energy from the crowd and other participants helps fuel runners to the finish line.
In 2014, Dr. Koch was able to complete the entire marathon in under 3 hours. He is looking to set a personal PR in 2015.

He continues his marathon training, perfecting his technique to minimize bone, joint and muscle stress. As a long distance running enthusiast, Dr. Koch knows the importance of maintaining proper running form to avoid serious injury.
If you are an avid runner for short or long distances, contact Koch Chiropractic in Milwaukee for tips and tricks to improve your run while avoiding injury.
2014 Lakefront Marathon
Dr. Koch joined runners who travelled from all across Wisconsin to participate and be a pacer in the 2014 Milwaukee Lakefront Marathon.
The marathon begins at Grafton High School, and ends in downtown Milwaukee in Veterans Park. Being a pacer is a unique experience. A pacer is a runner who leads a group during a marathon for the first section of the race, to ensure a decent time for runners and to avoid "tactical racing".
The race course features mostly flat, scenic roads, which are great if you're trying to ease into marathon running, or looking to set a personal record. The Lakefront Marathon was a great way to test his readiness for the upcoming 2015 Boston Marathon.
If you're interested in getting into running, Dr. Koch is happy to share his tips and tricks! From the best type of running shoe, to specific stretches and strengthening exercises to avoid injury, Dr. Koch has great insider information.
Koch Chiropractic partners with the Hunger Task Force
Update: In Oct-Nov 2014 we were able to donate 100 pounds of food to the Hunger Task Force!
Thank you to everyone who contributed - your donations meant the world to local families in need.
Join Dr. Koch and his entire staff all through October and November 2014 for a food drive through the Hunger Task Force. We will be accepting all non-perishable food items, which will be donated to local Wisconsin food pantries. The types of food items we are accepting include:
Canned Fruit and juice
Breakfast items (cereal, oatmeal etc.)
Infant formula and baby food
Dinner items (pasta, boxed meals, potato mixes etc.)
Canned soup
Canned Vegetables
The Hunger Task force is local to Milwaukee, and serves hungry families all across Wisconsin. They also have a partnership with the Green Bay Packers, and local grocery stores such as Pick 'n Save and Whole Foods. Koch Chiropractic is happy to be helping local Wisconsin families.
2015 Marathons and Food Drives
2015 has been an active year for Dr. Koch. He successfully finished the 2015 Boston Marathon and even qualified for the Boston Marathon 2016! Not content with just one marathon for the year, Dr. Koch paced for the Lakefront Marathon too. The time he was pacing for was 3:55 and he came in at 3:54.
Still not satisfied with just two marathons under his belt this year, Dr. Koch will be attending the PNC Running Festival to run a third marathon. His wife will be there, too, to run her 4th half marathon this year.
Koch Chiropractic will again be collecting donations to give to the Hunger Task Force. We will be collecting donations from October through November. Join Dr. Koch in helping Wisconsin families in need.

For more information regarding the food drive, contact Milwaukee's chiropractor Dr. Koch today.
Keep checking back for the latest on Ken's running adventures and accomplishments!
Tell us what hurts... call Koch Chiropractic at 414.483.1060 to schedule your Milwaukee Chiropractic appointment today and take the first step towards successful pain relief.