St. Francis
St. Francis Chiropractor is a Spinal Manipulation Specialist
Finding an experienced, reputable chiropractor who doesn't simply want to solicit you for unnecessary services can be a bit of a chore. Between all of the frauds, overly expensive quack doctors, and downright bad chiropractors, St. Francis and Milwaukee County residents often find themselves unsure where to turn when it comes to spinal pain.
Don't struggle with unwanted pain or crippling injuries any longer, and check out what Dr. Koch Chiropractic can do for you. Dr. Koch is a certified, Wisconsin chiropractor who specializes in spinal manipulation and a wide variety of other chiropractic services.
His number one goal is to provide effective and affordable chiropractic services to Wisconsin residents in order to provide his clients with all-natural, long-lasting pain relief. Here at Koch chiropractic, all of our clients are treated with the care and respect that they deserve, and we ensure that you are receiving the best chiropractic care in the region. Schedule an appointment today! Walk-ins are also welcome.

St. Francis Chiropractor Provides Chiropractic Adjustments for Pain Relief
Dr. Koch uses a wide variety of different scientifically proven chiropractic techniques to alleviate pain and a whole host of physical ailments. His many years of experience allows him to safely assist with many common sources of pain, and some of his popular areas of service include:
With prescription painkillers and opiate abuse running rampant, many patients are searching for new, non-narcotic ways to alleviate their pain symptoms that actually work. As medical research continues to shine new light on the miracles of the chiropractic arts, more and more patients are turning to Dr. Koch for assistance with their pain.
Dr. Koch is highly grounded in ethics, and he promises never to try and convince you to undertake manipulations, adjustments, or any other treatments you don't need. Patient success is his number one concern, which is why we first set up a consultation with you to determine if, and how, chiropractic medicine can be of benefit to your situation.
Dr. Koch is a St. Francis Chiropractor that Accepts Insurance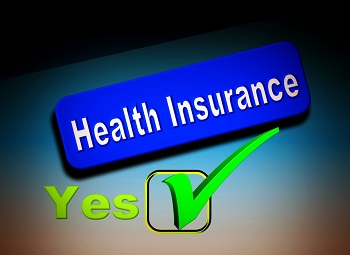 You don't have to put up with pain because you can't afford treatment. At Koch Chiropractic, we make sure patients are able to get the care they need when they need it. Dr.
Aetna Koch is a St. Francis chiropractor that accepts Wisconsin insurance plans, including:
If you don't have insurance then you can also still make an appointment with Dr. Koch. If money isn't an issue then going to Koch Chiropractic is a great option to consider to help with all your back pain needs.
Chiropractic Care for St. Francis Athletes
As an avid runner and frequent participant in the world-famous Boston Marathon, Dr. Koch knows just how hard athletics can be on your body. Without the proper time to rest, heal, and specialized medical supervision an athletes body can transform from a finely tuned machine to a frail, over-exhausted pile of rust.
It's time to start taking care of your body, and if you frequently experience stiff extremities, loss of range of motion, or other common sports-related pain, let us see if chiropractic medicine can help you!
Pregnancy Chiropractor in St. Francis
Lower back pain and mid-back pain can become a big issue for women who are pregnant. Seeing a chiropractor can help alleviate that pain. Complications during a pregnancy can also be minimized or avoided with chiropractic care. Speak to your health care provider to see if going to Dr. Koch would benefit your pregnancy.
Contact Koch Chiropractic to schedule your appointment with the best St. Francis chiropractor.
Head west on E Norwich St toward S Pennsylvania Ave
Turn left at the 1st cross street onto S Pennsylvania Ave
Turn right and arrive at Koch Chiropractic:
5133 S Pennsylvania Ave Suite 103
Cudahy, WI 53110
You can find the practice near Milwaukee's General Mitchell Airport. It is just off of I-794.