Chiropractic Massage Therapy in Southeast Wisconsin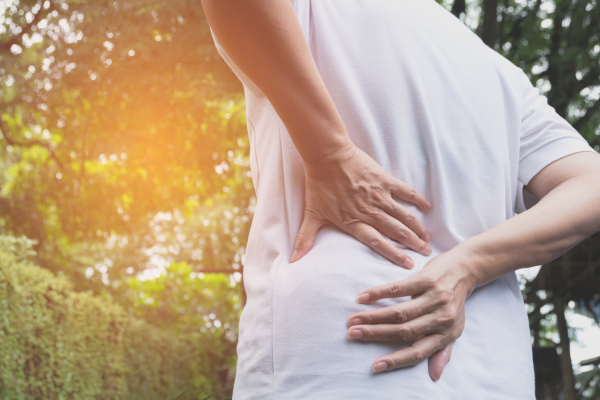 Chiropractic massage therapy combines massage therapy and chiropractic care to support spine and body health. This treatment involves the manipulation of soft tissue, including muscle and connective tissue. Chiropractic massage is used to:
Improve circulation
Increase range of motion
Aid tissue healing
Enhance body function
Reduce muscle spasms
Promote well being
What is a chiropractic massage?
Chiropractic massagers use hands or elbows to apply pressure, motion and vibration to your muscles. Chiropractic massage uses many of the same techniques as massage therapy but adds a more complete, holistic approach to the treatment.
Chiropractic massage is used in conjunction with chiropractic adjustments to promote healing and wellness in the smaller systems of your body, otherwise forgotten during the adjustment. By combining massage therapy with chiropractic adjustments, you'll receive better, faster results.
When is chiropractic massage therapy needed?
Chiropractic massage therapy can help with a variety of conditions, including:
In many cases, your chiropractic massage session will happen during your chiropractic adjustment appointment. In cases of extensive injury, we may suggest separate sessions of chiropractic adjustment and massage.
Is chiropractic massage covered by insurance?
Yes, insurance can cover your chiropractic appointment at Koch Chiropractic. Only 40% of Wisconsin chiropractors have been approved for insurance coverage – Dr. Koch is among them. Currently, Koch Chiropractic accepts most major Wisconsin state and private insurance plans. Dr. Koch also accepts Medicaid insurance and BadgerCare Plus. Don't have insurance? Dr. Koch provides affordable payment plans to help you afford the care you need.
From our office in Cudahy, Koch Chiropractic provides chiropractic massage therapy for patients throughout Southeast Wisconsin, including Tippecanoe, St. Francis, Bay View, South Milwaukee, Oak Creek, Milwaukee, Greendale, Greenfield and the surrounding areas.