5 Painful Running Injuries You Can Remedy Without Meds
How Back Spasm Treatment Fixes Your Leg Pains for Good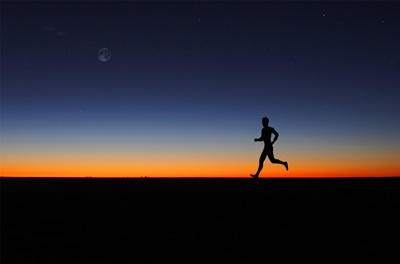 Here's a story many Milwaukee runners can relate to.

The time to run is now, but you're feeling weary. Your knees hurt, your hamstrings feel tight, and the shins are starting to feel like they can't take any more weight. The marathon date approaches, and you still have mileage to make. The mind is willing but the body just doesn't feel able.
You figured you'd soldier through anyway. You carry out your run. It's going well, and you believe you've got this handled. Then pain grips you. It feels like you've been magically touched on the back and became crippled. Time to hobble back home. You wonder how realistic your running goals are now. This feels like it could take a long time to heal. The prospect of running your marathon seems farther and farther in the distance.
Running injuries are very common. USF states 65% of runners suffer an injury every year. But as debilitating as the pain in your body feels, you aren't in a hopeless situation. The solution to your problem is simple:
Go to Dr. Koch, Milwaukee's chiropractor.
Why go to a chiropractor for something that has to do with your legs?
The main cause of these problems is a loss of normal body mechanics. Your body should be evenly distributing the stress caused by running. Any dysfunctional mechanics in your body result in certain areas like the lower back, the knees, and the feet taking the brunt of the stress, causing more wear and tear. As these areas get worn out, they break down, and you suffer the side effects, including muscle spasms and pinched nerves.

Chiropractor treatment will remove your running pains. By making the proper adjustments, Dr. Koch will remove the dysfunction. Your normal body mechanics will be restored to the way they should be – pain free. Get back spasm relief from a back pain chiropractor that will make running enjoyable again.

You ever feel like you're endlessly recovering? A leg or back spasm or an inflammation flairs up, and you stop running. You pop some pain meds until you feel better then start back up again. Except after you start running again, another injury crops up and you go through recovery again. This endless cycle continues because you're just treating the symptoms.

Dr. Koch's chiropractic treatment zeroes in on the source of the pain, not simply the pain itself. When he fixes what's hurting you, the symptoms will vanish. Relieve your back and leg pain today.

Chiropractic work is the best chance you have at keeping the pain away so you will accomplish your running goals.

If you're suffering any of the conditions below common to runners, then contact Dr. Koch so he can remove your pain today.

#1


Plantar Fasciitis
The inflammation of the sole of your feet.
Common Cause: Loss of normal mechanics in the ankles, knees, and hips. Running without any support or cushion in your shoes.
Prevention: Avoid this issue by running with quality running shoes. Orthotics also help provide much needed cushion for the sole of your feet.
Plantar Fasciitis Treatment: adjustments to the feet and ankles and spine alighnment.
Benefits: reduces stress in the plantar fascia, promotes healing, provides effective pain management, reduces further injury risk.
#2


Hip Bursitis
Inflammation of the bursa (fluid sac by your hip).
Common Cause: Dysfunctional mechanics by the hips, rubbing from the leg's IT band during consistent motion.
Prevention: Stretching the IT Band before running.
Hip Bursitis Treatment: isolating the problem and adjust it to alleviate pressure and inflammation.
Benefits: Preserve and restore range of motion helps heal the condition faster.
#3
Runner's Knee
Pain in the knee around the kneecap.
Common Cause: Dysfunctional mechanics in the knees, stress on the knee from running.
Prevention: Quality running shoes, orthotics, running on softer surfaces.
Runner's Knee Treatment: Trigger point therapy - a combination of massage and stretching techniques that help alleviate tension.
Benefits: Gain strength and endurance in the surrounding knee muscles.
#4
Achilles Tendonitis
Swelling of the Achilles tendon located above your heel.
Common Cause: Loss of normal body mechanics, poor running shoes, overtraining.
Prevention: Purchase quality running shoes, progressively increase mileage, use orthotics to provide added cushion for heel.
Achilles Tendonitis Treatment: Active release therapy and chiropractic adjustments.
Benefits: Improve tendon health and surrounding tissues, relieve pain, minimize joint stress.
#5
Iliotibial Band Syndrome
Inflammation of the IT Band.
Common Cause: Dysfunctional mechanics from uneven leg length, tight IT Band, overtraining.
Prevention: Stretching the IT Band before running, progressively increasing running mileage.
Iliotibial Band Syndrome Treatment: Spinal adjustments to bring pelvis back into alignment.
Benefits: Increased functionality in the pelvis, loosen tight muscles, and take pressure off knee.
Milwaukee's Chiropractor Serves the UWM Panthers
Don't let the pains in your lower back, legs, and feet stop you from running. Pain relief is waiting for you in Cudahy at Koch Chiropractic. Dr. Koch has been helping people from debilitating conditions since 1984. Plus, he's the go-to chiropractor for the college athletes at UW-Milwaukee.
The UWM Panthers trust Dr. Koch to keep them in the game and so will you.
Dr. Koch Made this Runner's Dream Come True
"Dr. Koch is a phenomenal chiropractor! If it hadn't been for his knowledge, expertise, and personal care I would not have been able to fulfill my dream of running a marathon. When I see Dr. Koch I am 100% confident that I am receiving the exact care I need and the positive results prove it." -Becky
Read more chiropractor testimonials from people whose lives were changed for the better because of Dr. Koch's healing touch.
Accepts BadgerCare Insurance Coverage, Making Pain Treatment More Affordable
Koch Chiropractic makes pain relief accessible to everyone. To do this, we accept Medicaid and BadgerCare coverage. Find out if your insurance coverage is accepted.
Get your running back on track. Request your chiropractic appointment with Dr. Koch now.
Contact the Milwaukee running injury specialist at Koch Chiropractic for unmatched pain relief or call

414-483-1060

to tell Dr. Koch what hurts today.